Visionary Realms, Inc. are the designers currently working on Pantheon: Rise of the Fallen.
At Visionary Realms, we believe that the best of MMORPG design is yet to come. We understand how healthy challenge in a game promotes teamwork, often blooming into profound relationships and enduring memories. We focus on these poignant elements of design and aim to provide our players with environments conducive to building reputations, friendships and alliances--as well as rivalries and notoriety. Visionary Realms resumes where past MMORPGs left off with these elements, and is excited to see the genre re-emerge.
Our team comes from the players, as we are players ourselves. We all share the same passion to create meaningful experiences through MMO games. We come from all over the world and have united to answer the call of the gamers who have been searching for a challenging and socially-charged game. We have been searching for it ourselves.
Among us are seasoned industry veterans who have worked on globally celebrated titles like EverQuest, Vanguard: Saga of Heroes, and Star Wars Galaxies to name a few of the dozens of titles in our collective repertoire. We have personalities who have come from some of the top MMO gaming websites. We also have talented newcomers who have fresh ideas and unique insights. Together we are a highly diverse and driven team, ready to push into the next era of MMO gaming.
The Visionary Realms Team (Alphabetical Order)
[
]
Every team member at Visionary Realms shares one thing in common: the unyielding passion to reforge the MMO experience. The team has come together from all corners of the earth to share in realizing this dream.
Ross Armstrong
[
]
Lead Animator
Lynn Ashworth
[
]
(Lynn) Project Manager
Jason Bolton
[
]
(Medawky) Associate Community Manager, Customer Service, QA Tester
Michael Butler
[
]
(Artois) Customer Service Manager, QA Consultant & Tester
Linda Carlson
[
]
(Brasse) Part time Community Relations Consultant
Robert Crane
[
]
Senior Programmer
Tod Curtis
[
]
(Zippyzee) Programmer
Bret DeChristopher
[
]
Database Administrator
Benjamin de la Durantaye
[
]
(Machail) Director of Communications / Project Producer / Web Design
Justin Gerhart
[
]
(Istuulamae) Lore Master and Lead Writer
Kurt Habetler
[
]
Systems Engineer
Chris Kronenthal
[
]
Board Member, Director
Jimmy Lane
[
]
(Tourke) Senior Environment Artist
Brad McQuaid
[
]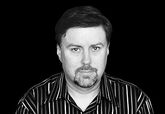 In Memory of Brad "Aradune" McQuaid Founder, Creator, Mentor. Without whom none of this would have happened.
Kim Morrison
[
]
(Zoeii) Quality Assurance Lead, Associate Game Designer
Kyle Olsen
[
]
Lead Programmer
Chris Perkins
[
]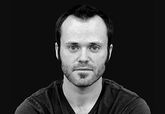 (Joppa) Creative & Programming Producer, Creative Director, Lead Designer, Audio Director
Jared Pullen
[
]
Senior Concept Artist
David Reitman
[
]
Board Member, Director
Chris Rowan
[
]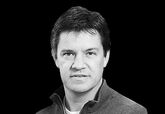 (Kuripan) Chairman, Chief Executive Officer, Executive Producer, Project Manager, Web Design
David Schlow
[
]
(Roenick) Marketing Art Design Lead, Senior Content Creator
Sam Scott
[
]
System Engineer, Database Administrator
Tyler Stokes
[
]
(Saicred) Associate Game Designer
Tim Sullivan
[
]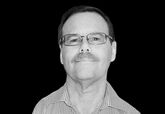 Chief Financial Officer
Ben Walters
[
]
(Kilsin) Community Manager
Tim Wathen
[
]
(Convo) Senior Game Designer
Additional Contributors
[
]
Julien Abenhaim, Albert Barajas, Elicia Basoli, Will Barry, Pierre Cadieux, Taylor Christensen, John Diasparra, Ben Droste, Fernando Flores, Scott Hornberg, Forrest Imel, Dave Jezewski, Daniel Krenn, Jerry Kuklis, Corey LeFever, Mark Nolan, Bruno Rime, Brendan Rogers, Jeanna Ruschell, Sierra Rush, Eric Serviss, J.P. Targete, Aaron Thomas, Jason Weimann, Alex Williams, Jake Williams, Ken Williamson, Rod Wong, Ross Worthley, Mind Traveler Design, Reliable PSD